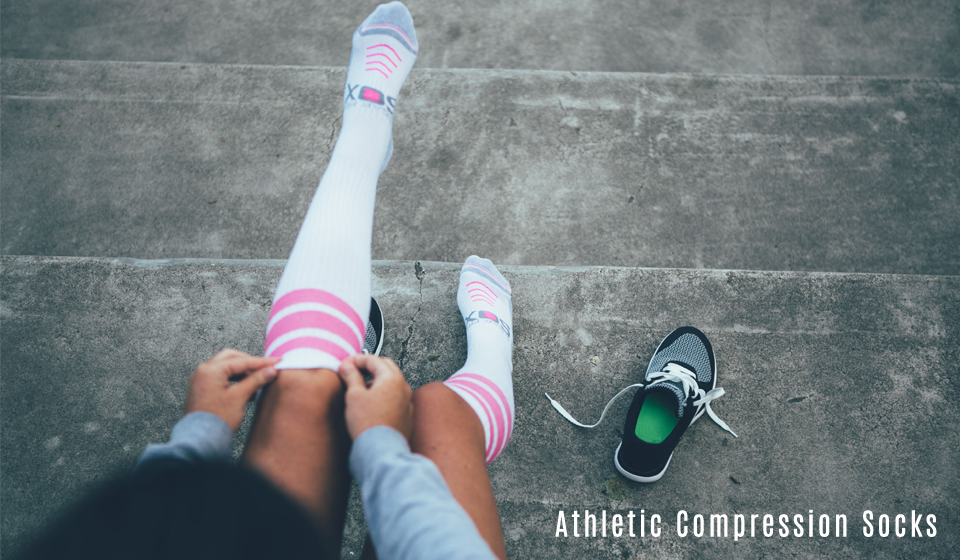 If you're new to wearing compression socks, you may be confused as to how to put them on for the first time. "Don't these things come with an instruction manual?" you might be thinking. This can be really frustrating! After all, if there's one thing you can count on to be utterly uncomplicated, it's the clothes you put on your body – especially when it comes to a pair of socks.
Unfortunately, many compression socks on the market today are incredibly difficult to put on. In fact, compression socks can be so finicky that many folks wind up shoving them in the back of their dresser drawer never to be seen again. This is especially true for those who have arthritis or Parkinson's disease, as compression socks require a lot of hand and arm strength to stretch over the foot and leg.
Whether you wear compression socks for exercise or everyday comfort, an easy to put on compression sock can make all the difference in your morning routine and overall health. Luckily, Sugar Free Sox offers both athletic and casual compression socks that deliver just that.
Sugar Free Sox offers two product series with different compression ratings to use in every regiment of training – both of which are excellent moisture wicking socks and recovery socks. Our Athletic Compression Socks feature lighter compression and are ideal for long days and easier to put on. Alternatively, the premium foot bed cushioning in our Pro Series Compression Socks is excellent for high impact performance.
Sugar Free Sox also offers Dress Casual Compression Socks, also known as compression stockings or compression hosiery. These socks are terrific for concealing the visibility of varicose veins as well as for keeping your legs comfortable during travel or pregnancy. Our Dress Casual Compression Socks are also ideal for those with edema, plantar fasciitis, blood clots, and those who sit or stand for long periods of time.
Helpful Hints
Over the years we have collected different techniques that customers have used to make putting on compression socks easier. Here are a few things you can do to make the process even smoother.
Make sure your skin is dry before putting on compression socks. You may even want to apply a touch of baby powder to your feet to absorb excess moisture.
Put your compression socks on first thing in the morning before your legs have had a chance to swell and collect fluid.
Wear rubber gloves (such as dishwashing gloves or gardening gloves) to get a better grip on your compression socks and protect them from your fingernails.
Scrunch up the sock on your hands and just try to hook the toe, then the ankle, at that point you can pull up. Try pushing down and pull up again for a good fit.